Clinical Gallery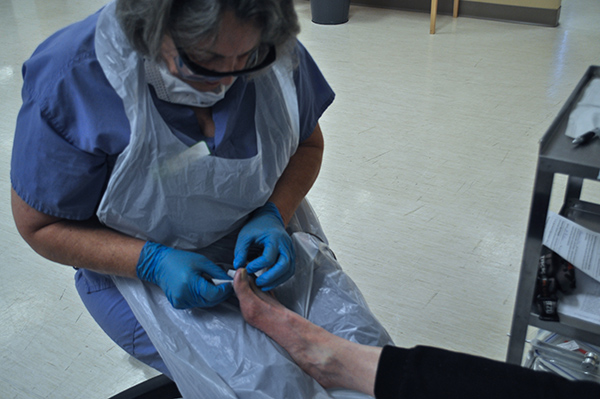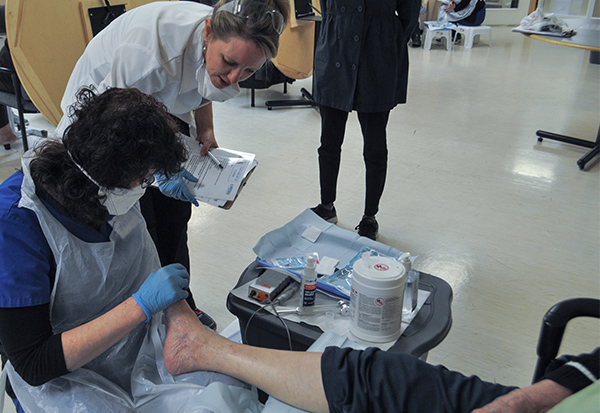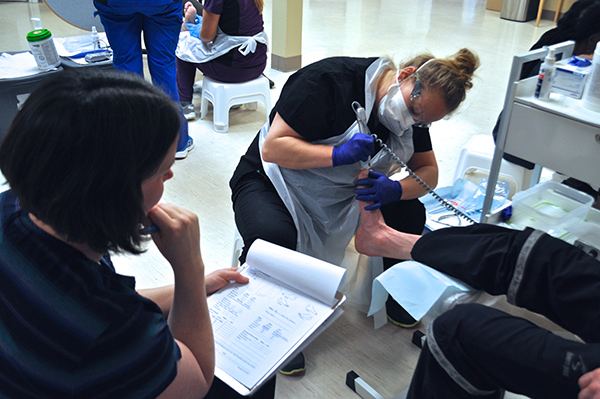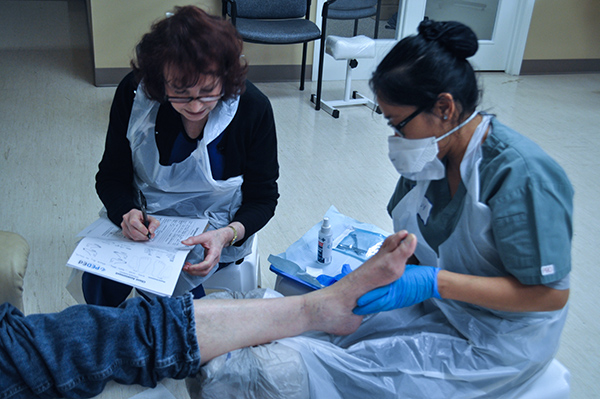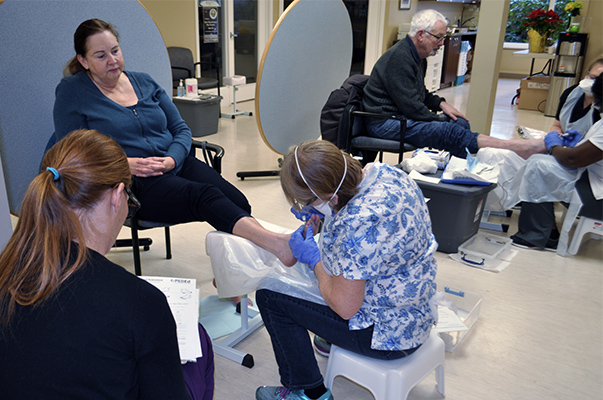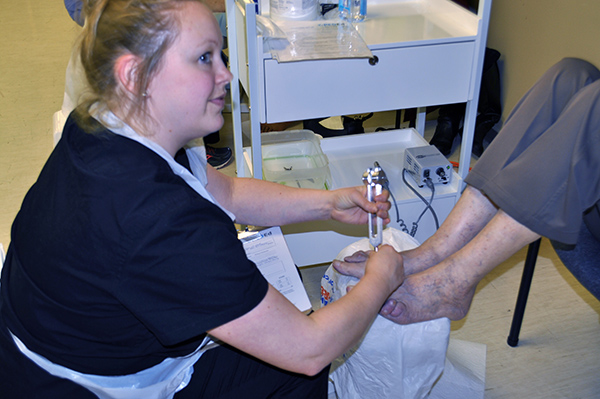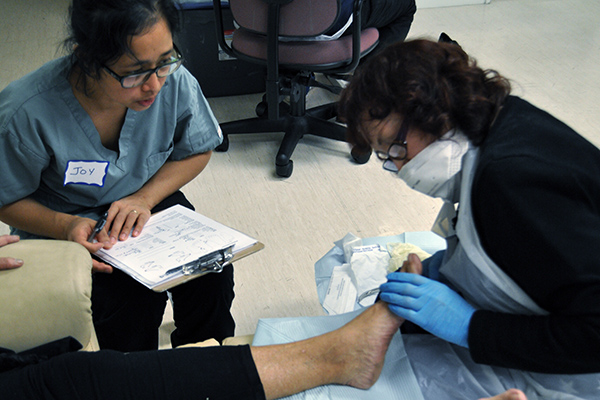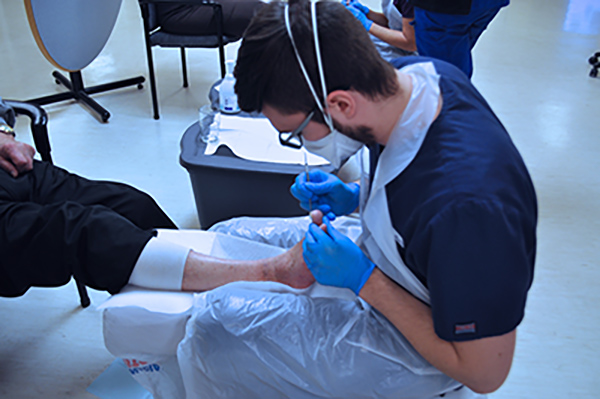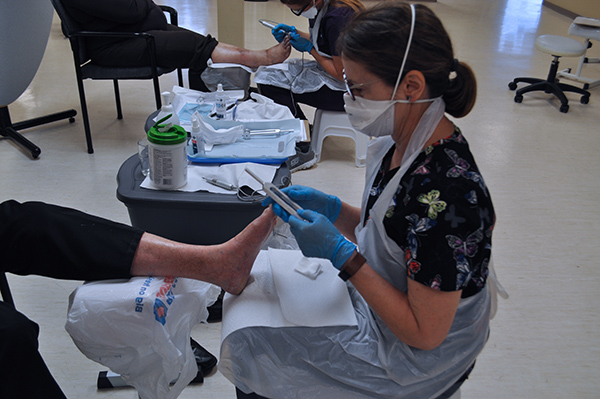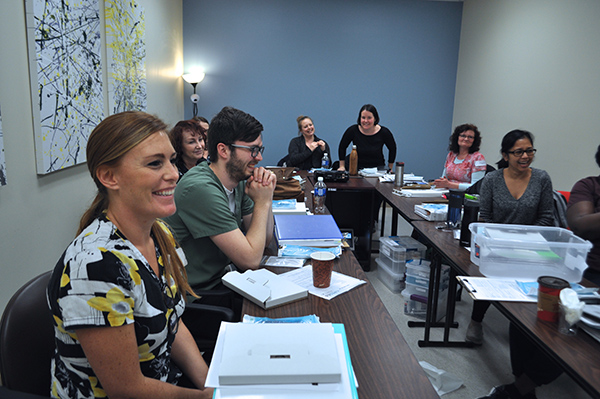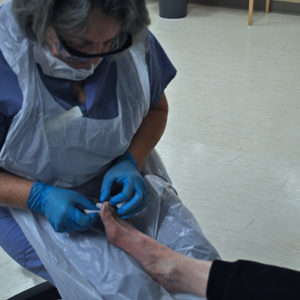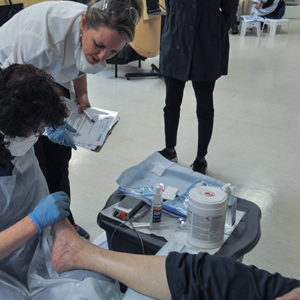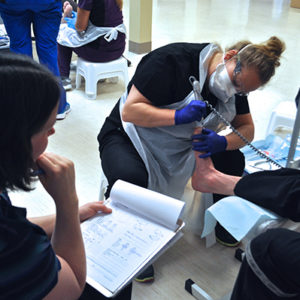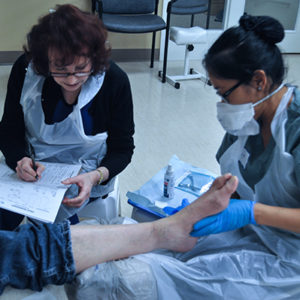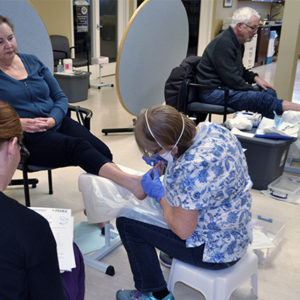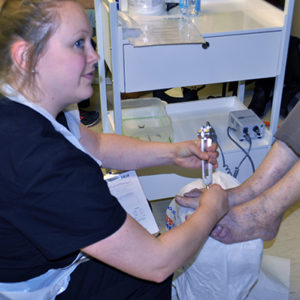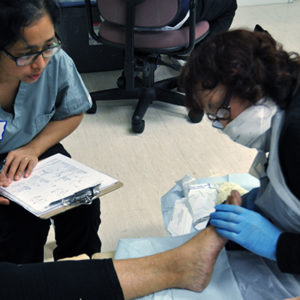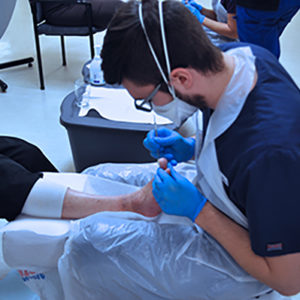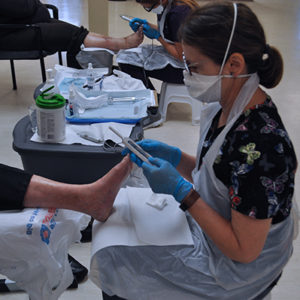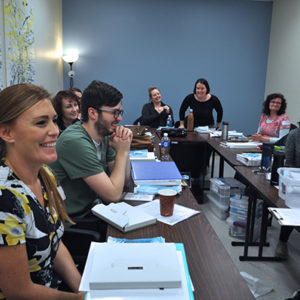 The atmosphere was charged with the buzz of enthusiastic nurses who participated in the first PEDEd Clinical course offered online.  The extensive preparation more than paid off for the two Foot Care Nurse instructors,  Sandra and Tannis, who were thrilled to see the successful completion and new foot care skills the student nurses were able to take away. The nurses were keen on using their new found assessment skills and knowledge to educate their patients on preventative self care using a tuning fork to assess for loss of sensation to reduce the risk of future wounds and infections.  Among some of the positive feedback was how approachable, relaxed and knowledgable the instructors were, and the confidence the students gained through treating the seniors in this hands-on clinical setting.
And they weren't the only ones to benefit that day.  Once again, the local seniors in the community made their way back, most of them repeat patients, to enjoy a treatment of focused foot care while keeping the atmosphere light sharing stories and laughter with the nurses through out the day.  The donations and proceeds were allocated back to the senior centre who provided their facility for the 3-day foot care clinical.
We look forward to holding our next clinical at the Come Share Senior Centre on May 4-6th..  so make sure to sign up now!
Read More