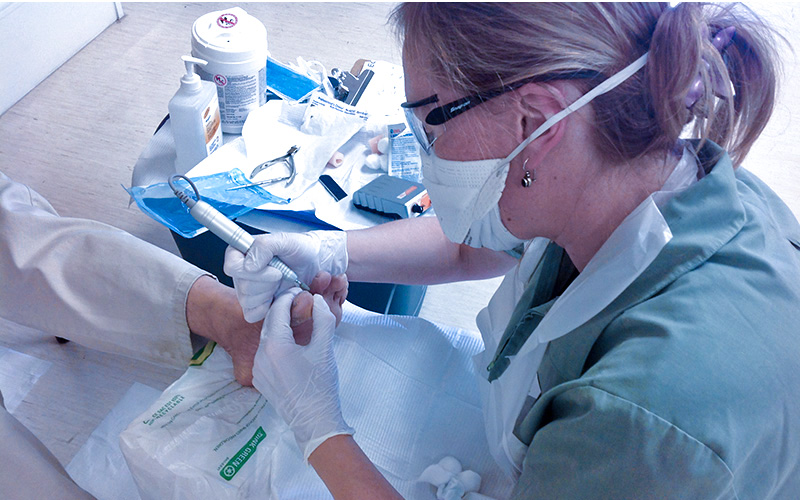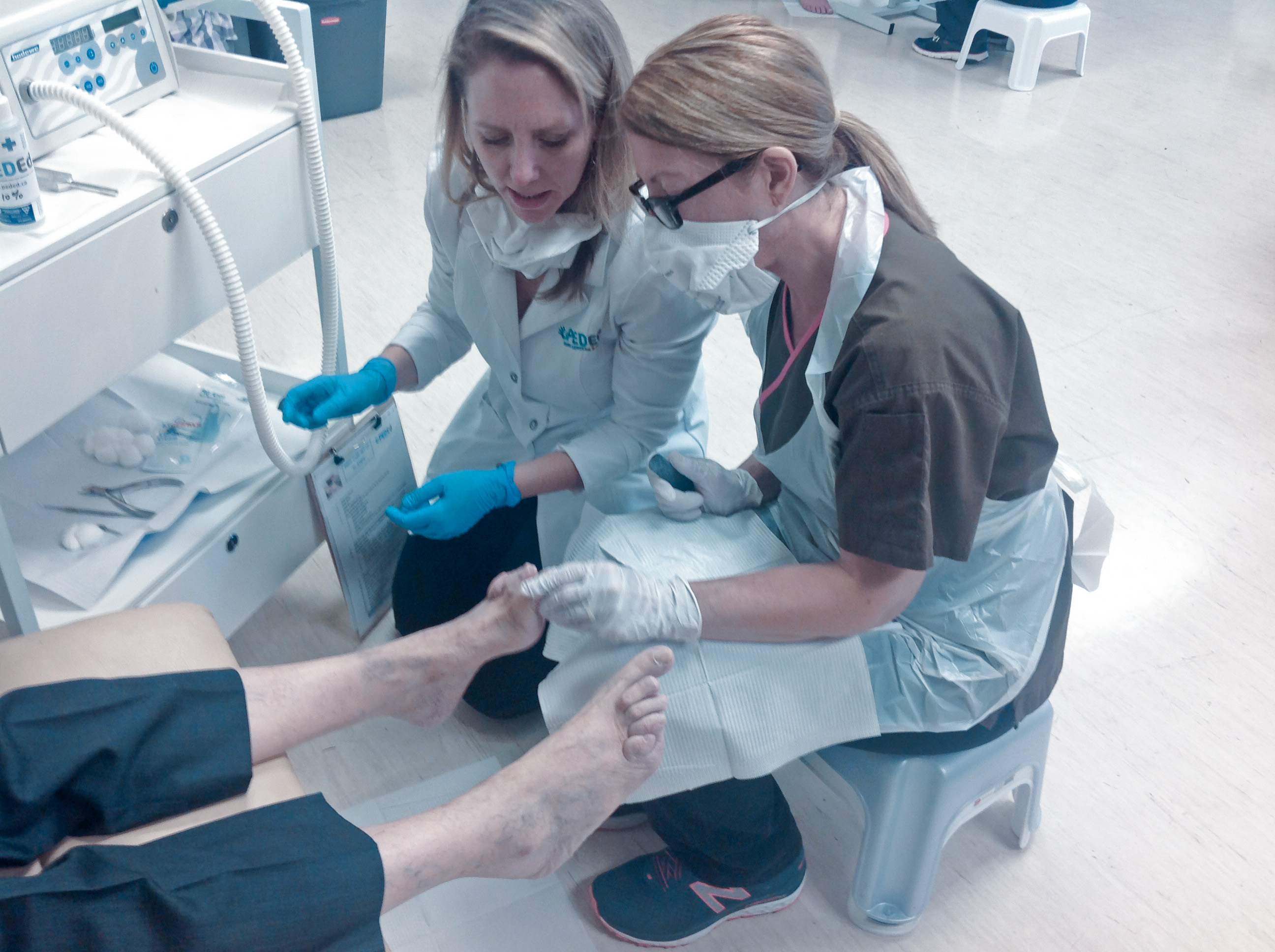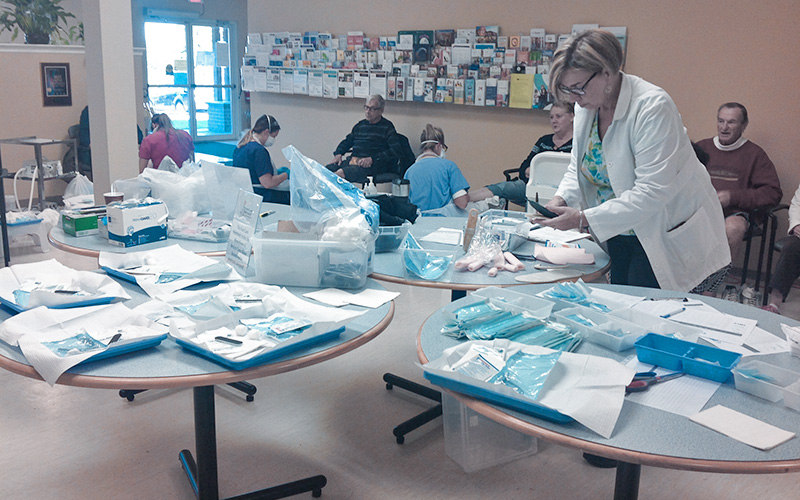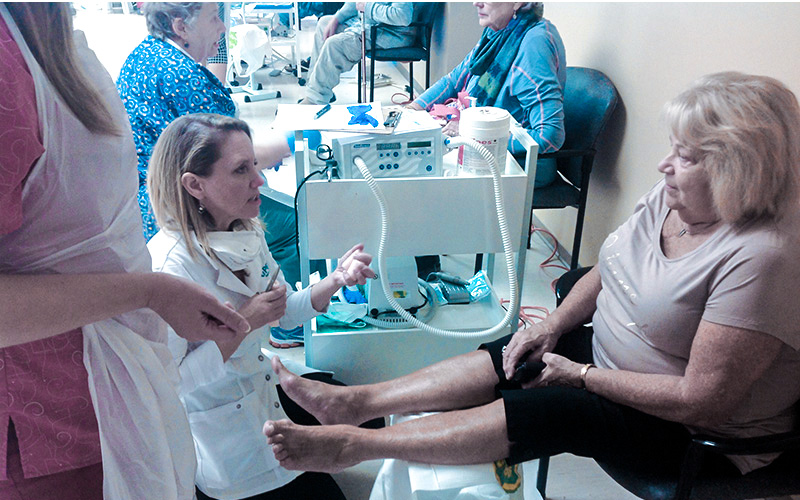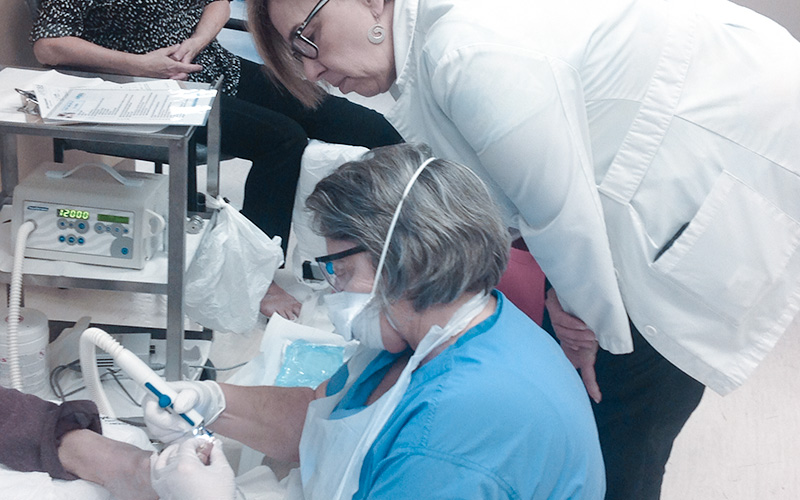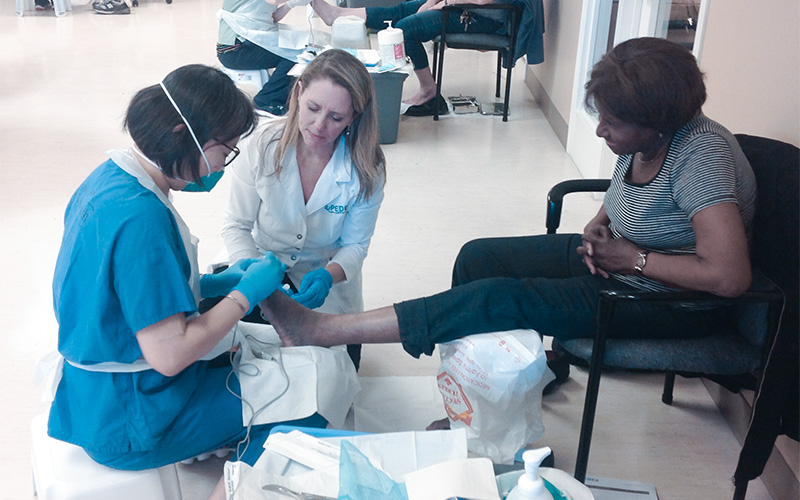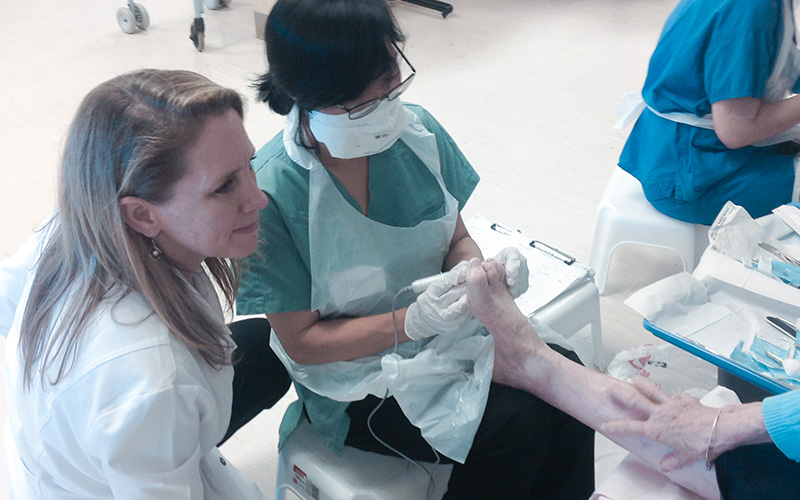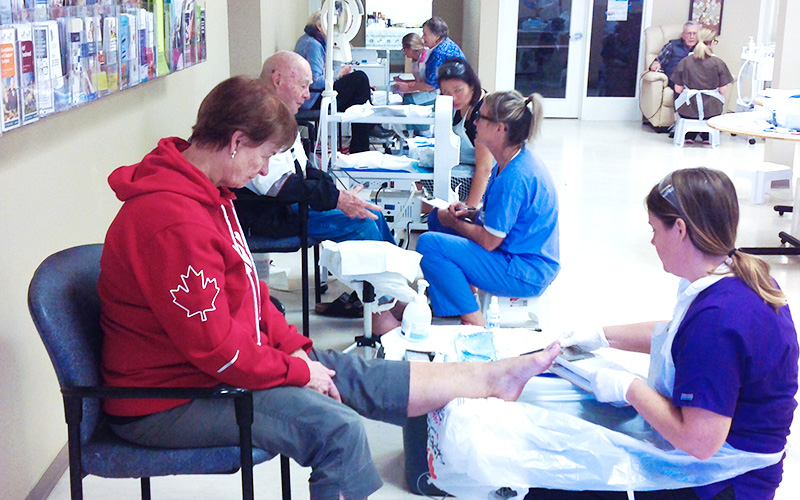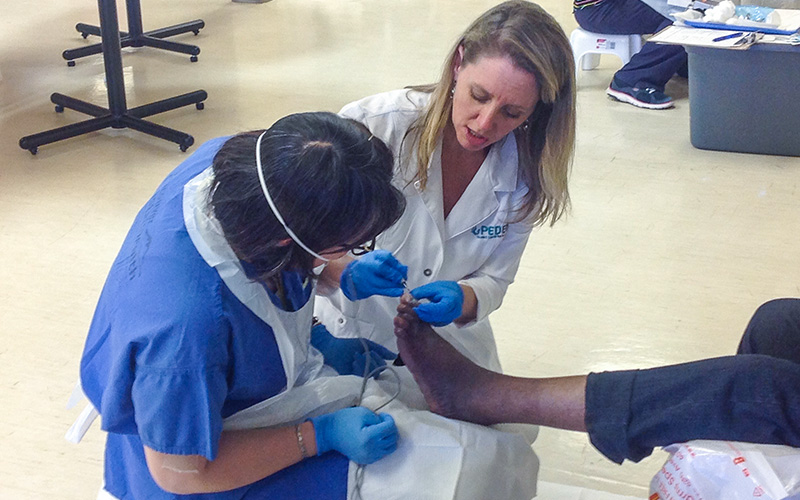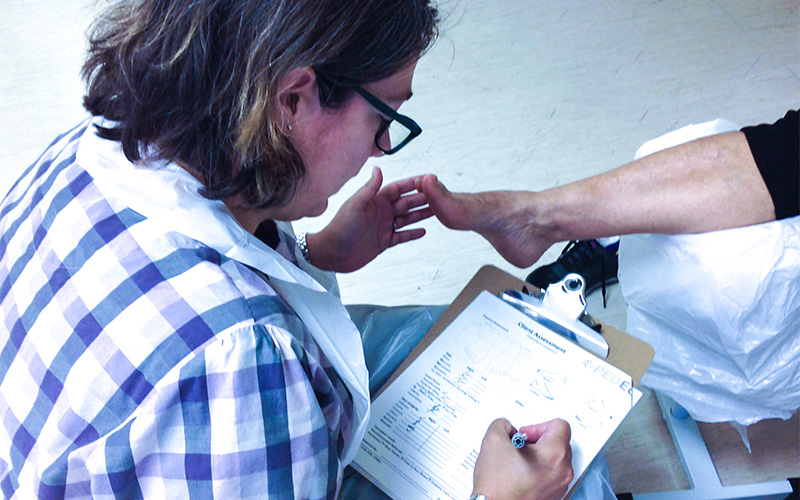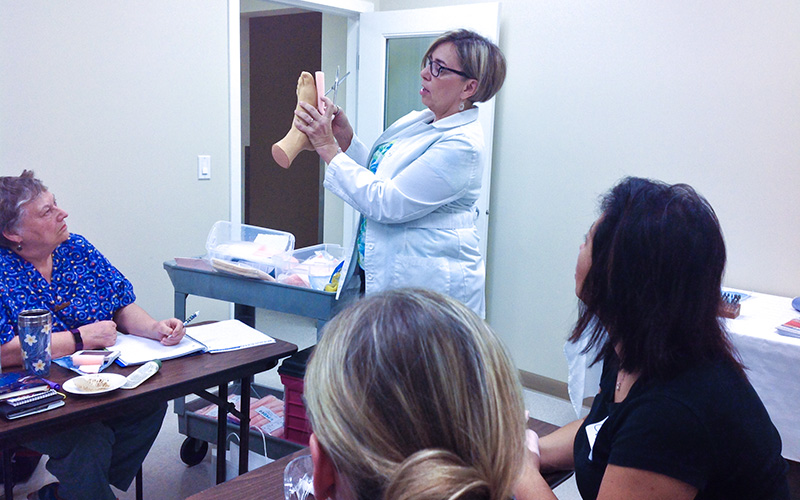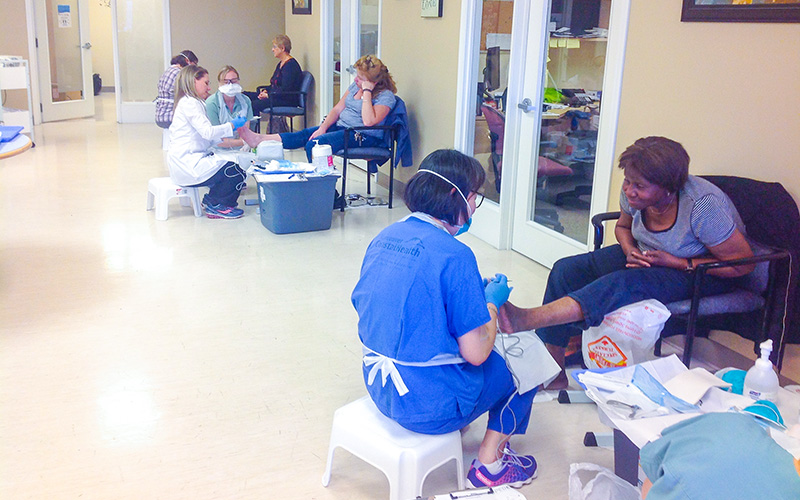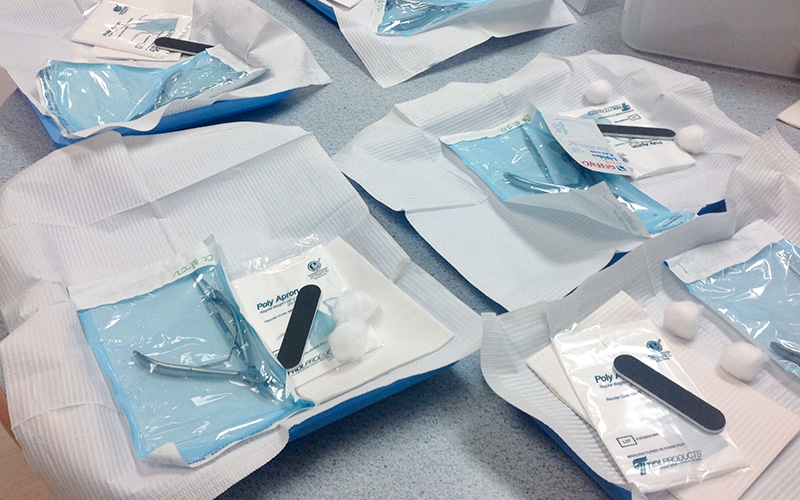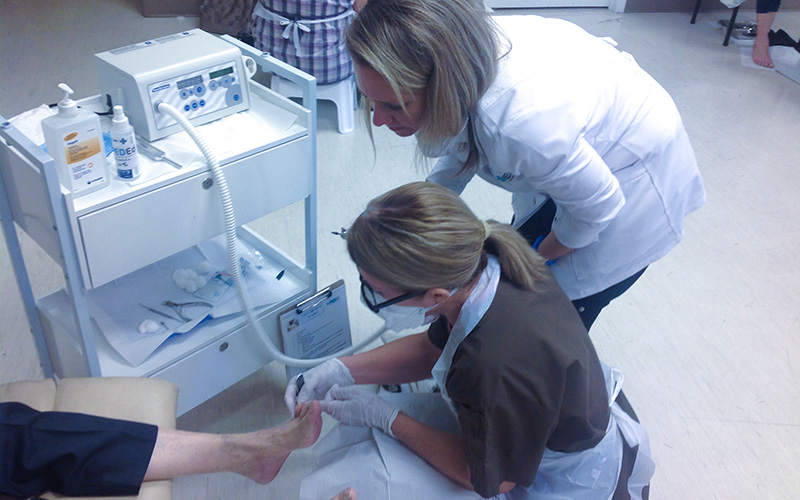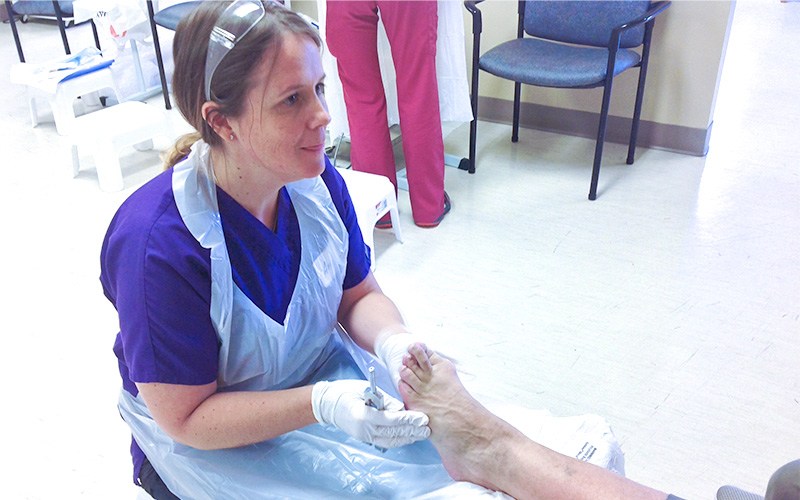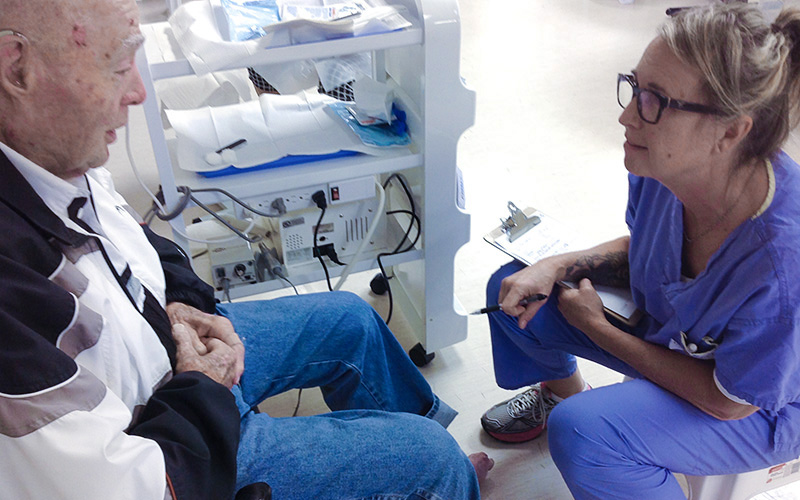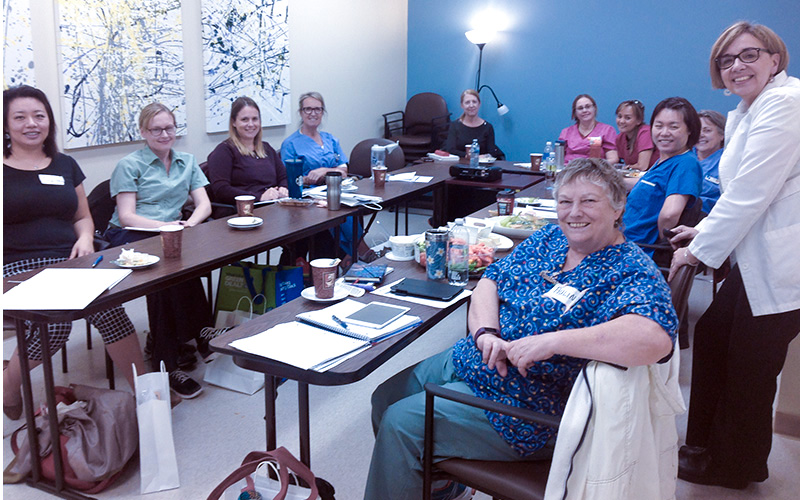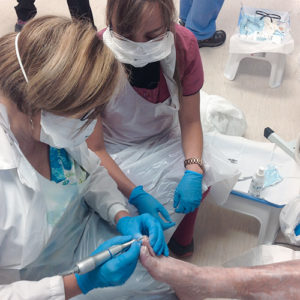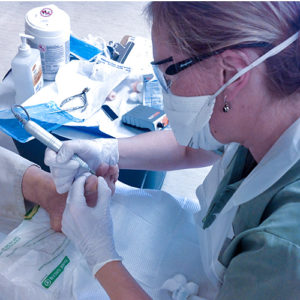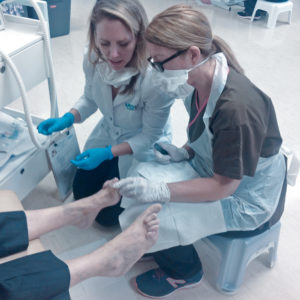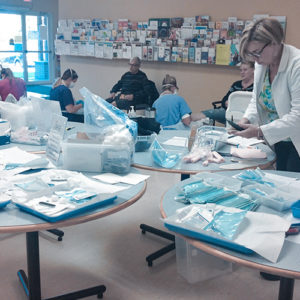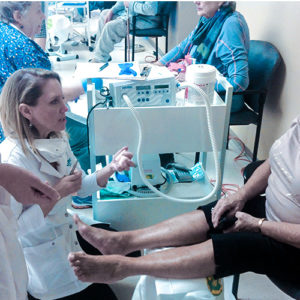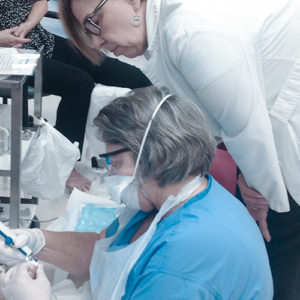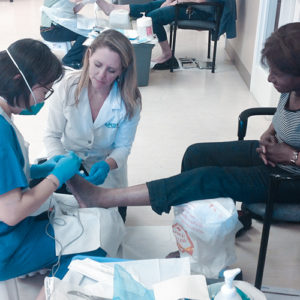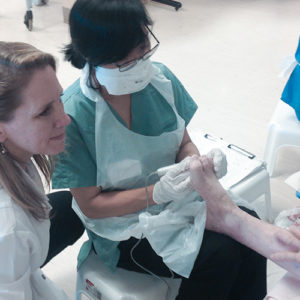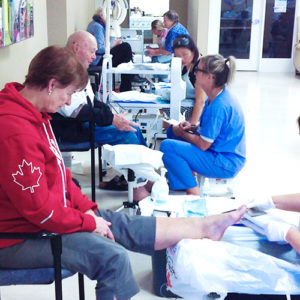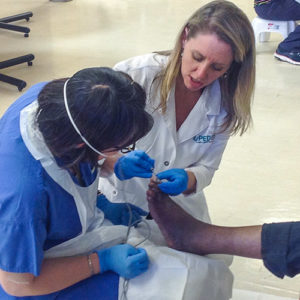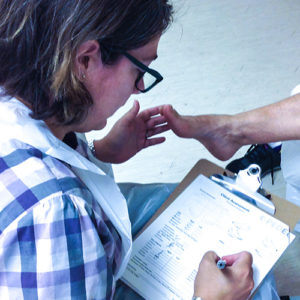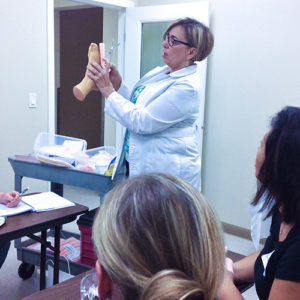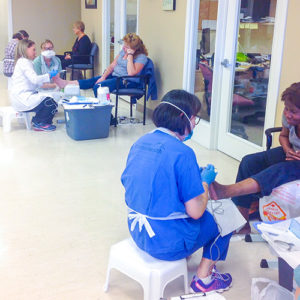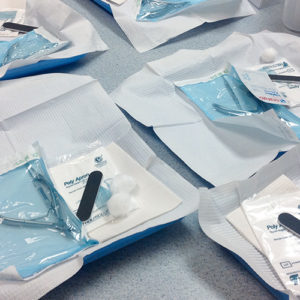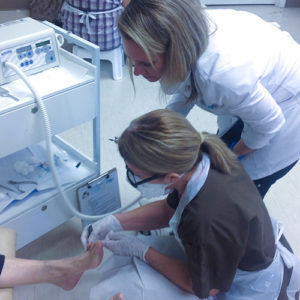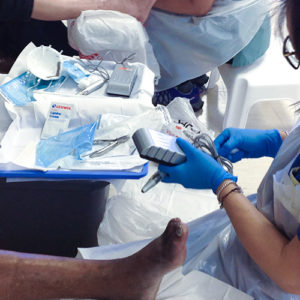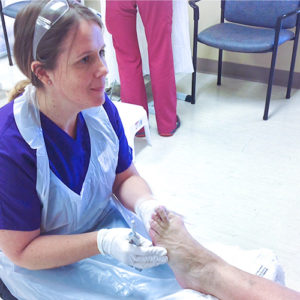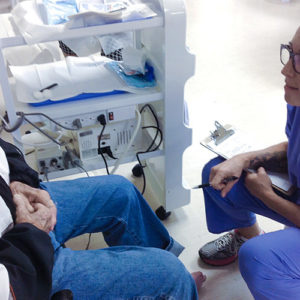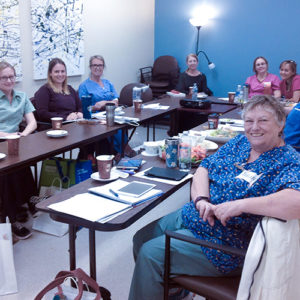 Advanced Education Mentor Day puts Smiles on Senior's Faces
It was a full house last Friday at the Senior Come Share Society where foot care nurses took part in a PEDEd sponsored workshop, "Advanced Education Mentor Day," leaving a positive impact in the Seniors Community in White Rock.
Sandra Tetrault and Tannis Sorge were the featured instructors, where they shared key topics in foot care nursing then gave the nurses the opportunity to put their knowledge on burrs and padding to practise in a clinical setting.  There was a steady stream of seniors throughout the day, who were able to enjoy their foot care experience from nurses whose passion led them to make their chosen careers more than just a job.  One nurse  commented on the satisfaction she felt at the end of the day, knowing she had provided not only much needed foot care, but a time of connecting and sharing with the Seniors from around the community. Sandra Tetrault shared the joy she feels when she meets the unspoken needs of these seniors after going the extra mile to discover what they are, and enjoys seeing the benefits when nurses challenge themselves to a higher standard to do more than just get the job done.
Despite being on their feet all day, without so much as a coffee break, Sandra and Tannis shared their enthusiasm and motivated their students through their hands on mentorship, where they took the time to observe each nurse, one on one. With the inspiration from these two successful instructors, the student nurses hard work and a chance to interact and take care of the senior's needs at the Come Share Society Home,  it truly was a day to remember!
Lastly, a big "shout out" to the Come Share Society for hosting and opening their doors to this free community event!
Read More