PEDEd Advanced Nursing Foot Care
On-going online registration to accommodate your lifestyle!

Welcome!  We are Tannis and Sandra, two nurses whose passion for foot care education led us to develop this exciting new and improved foot care course.  With two active thriving foot care businesses of our own, we would like to share our extensive experience and passion for foot care with you!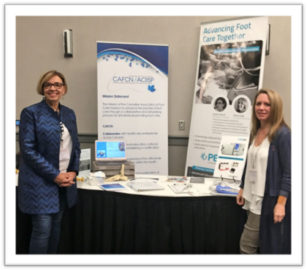 Wounds Canada, Kamloops 2017
Diabetic Foot Conference, Houston Texas 2017
Total Course hrs: 95

Online Comprehensive theory meets the standards in the CAFCN published "National Competencies for Advanced Foot Care Nursing" document.

Multiple clinical dates offered in the lower mainland

Will offer a group clinical at your location

Cost: $1500 + supply kit and textbook
CHECK IT OUT! click here for course sampler: www.pededucation.com